Culture and Cosmos is a peer-reviewed academic journal in the history of astrology and cultural astronomy published by the
Sophia Centre Press
in partnership with the
Sophia Centre
for the Study of Cosmology in Culture, Faculty of Humanitiies and the Performing Arts, at the
University of Wales Trinity Saint David
We are currently seeking submissions for future volumes of Culture and Cosmos.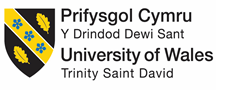 Published by the Sophia Centre Press in partnership with the University of Wales Trinity Saint David
Volume 21 - 1 & 2
Volume 21 no 1 and 2 Spring/Summer and Autumn/Winter 2017
This volume of Culture and Cosmos draws together a selection of papers delivered at the 24th annual conference of the European Society for Astronomy in Culture (SEAC). The conference, titled 'The Marriage of Astronomy and Culture: Theory and Method in the Study of Cultural Astronomy', occurred between the 12th and the 16th September 2016 and was held at The Bath Literary and Scientific Institution (BRLSI), which has been hosting research endeavours since it foundation in 1824. SEAC 2016 combined history with the latest in twenty-first century developments and, for the very first time, was webcast to SEAC members who could not attend, in addition to students of the MA in Cultural Astronomy and Astrology at the Sophia Centre University of Wales Trinity Saint David. The papers in this volume are organized around archaeology, ethnography, and images. Other papers from this conference will appear in issue 3.2 (2017) of the Journal of Skyscape Archaeology (forthcoming).
How to Support Us
Culture and Cosmos is free and open-access. If you would like to support us please buy a bound copy of the journal from Amazon. All income is used to support the dissemination of scholarship.